Las Vegas is renowned as the entertainment capital of the world. While many associate the city with glamorous casinos, thrilling rides, and unforgettable shows, it's also home to a thriving jazz scene.
Jazz in Las Vegas may not be the first thing that comes to mind, but the city has some of the best clubs in the country, providing a rich and soulful experience to all music aficionados and novices alike. Here are the top 10 jazz clubs you should visit when you're in Sin City.
Each club has its own unique atmosphere and charm, offering a wide variety of styles and performances. Whether you're in the mood for traditional New Orleans jazz or contemporary tunes, there's a club for you in Las Vegas. Let's dive in and discover the rhythm and pulse of the city's vibrant scene.
1. The Dispensary Lounge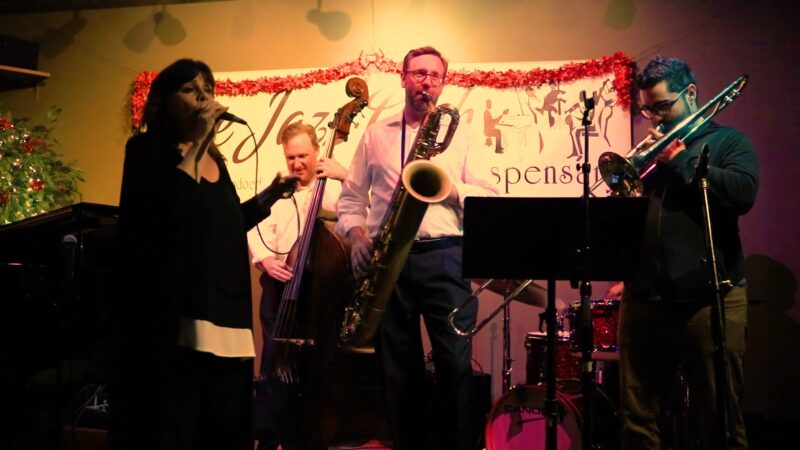 In the heart of Las Vegas, you'll find The Dispensary Lounge, a jazz haven that has been in operation since 1976. Unassuming from the outside, its intimate and cozy interior vibrates with the soulful melodies of live performances.
Every weekend, The Dispensary Lounge features local artists and occasional international guests. Known for its vintage vibes and an outstanding variety of beers and cocktails, this spot is beloved by both locals and tourists. Plus, the food here is also top-notch, especially their award-winning burgers.
2. The Sand Dollar Lounge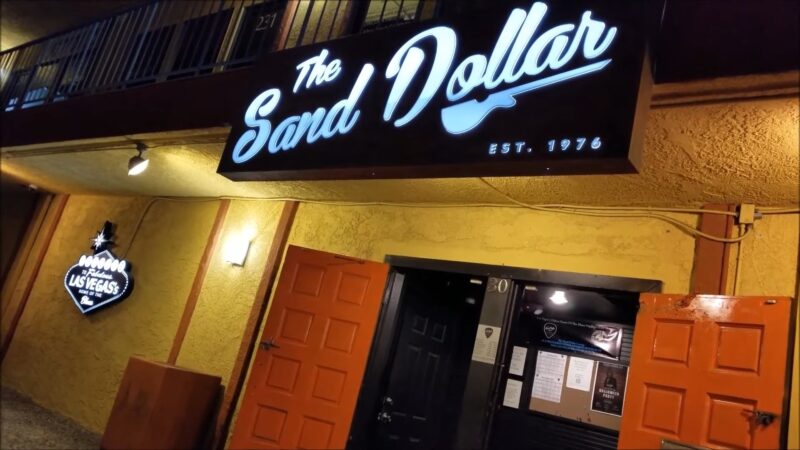 The Sand Dollar Lounge is another historical gem that has been serving Las Vegas with high-quality jazz and blues since 1976. A regular spot for famous musicians passing through town, this lounge is filled with an eclectic mix of visitors seeking good music and a good time.
The lounge was renovated in 2009, striking a balance between a modern aesthetic and its vintage roots. Whether you're a seasoned jazz listener or just want to enjoy a night out, The Sand Dollar Lounge offers an inviting and lively atmosphere. Don't forget to try their artisan pizzas and extensive selection of whiskeys.
3. The Smith Center
For an elegant night of spectacular jazz performances, look no further than The Smith Center. As a world-class performing arts venue, The Smith Center has an exclusive Jazz Roots series that brings top-tier musicians to the Las Vegas audience.
The Smith Center's Reynolds Hall, with its stunning art-deco-inspired interiors and superb acoustics, hosts a variety of jazz styles from around the globe. Not only does the Jazz Roots series feature concerts, but it also includes educational and community outreach programs to foster the love of this genre in Las Vegas.
In addition to exciting performances, opening a jazz club can also attract guests to a great extent with its comfortable and unique decoration style. If you also have the idea of starting this type of business, club decoration is a part that cannot be ignored.
You can create a unique club environment with some props, such as custom neon signs. Exquisite and personalized neon signs can not only serve as signs to promote your business. It can also be used as decoration to create an atmosphere. You can choose any shape, size, and color you want. If you are interested, you can click "NeonSigns.com".
4. E String Bar and Grill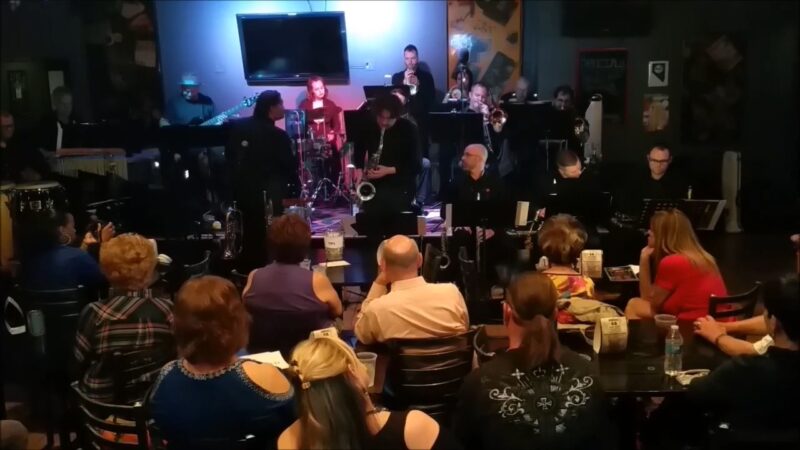 E String Bar and Grill is a local favorite for its casual and down-to-earth vibes. This jazz club is unique in its offering of "Jam sessions" where musicians can get up on stage and play alongside the scheduled acts.
With its extensive music lineup and friendly atmosphere, E String Bar and Grill is a great place to mingle with the local community. They offer a wide selection of drinks and American-style dishes, making it a perfect venue to chill out, enjoy live jazz, and even participate in the act.
5. Myron's Cabaret Jazz at the Smith Center
Myron's Cabaret Jazz is another offering from The Smith Center that leans toward a more intimate musical experience. Named after the founder of The Smith Center,
Myron Martin
, this venue is designed to remind you of the classic jazz clubs of the past.
Here, you'll find a top-tier roster of both local and international jazz artists performing in a setting that allows for close interaction with the audience. It's intimate setting, coupled with great acoustics and a delightful food and drink menu, make Myron's Cabaret Jazz a must-visit for any music enthusiast.
6. The Django Vegas! Jazz Festival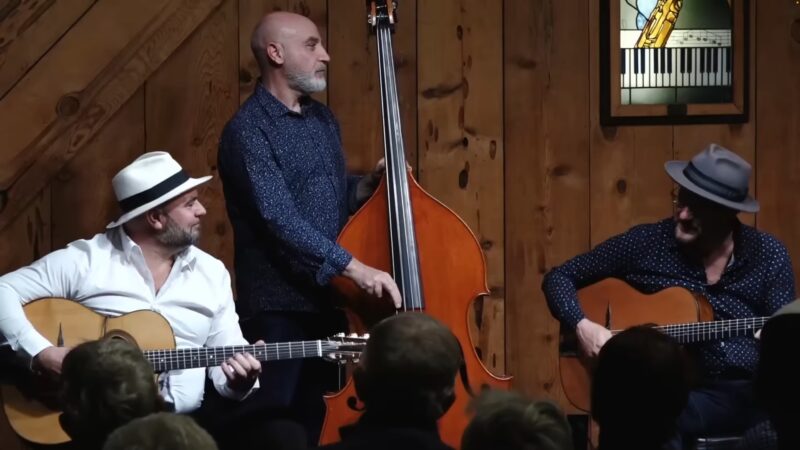 Though not a club, The Django Vegas! Jazz Festival deserves a mention. Held annually at the Historic Fifth Street School, this event showcases gypsy jazz bands from all over the world, keeping the musical legacy of Django Reinhardt alive.
This day-long event is a treasure trove for music lovers, with musicians performing both classic and modern interpretations of gypsy jazz. Coupled with its vibrant atmosphere and a variety of food and drink stalls, The Django Vegas! Jazz Festival is a unique experience that should not be missed.
7. The Italian American Club
The Italian American Club brings a slice of Old Vegas glamour and sophistication with its high-end dining and live jazz performances. The club has a rich history dating back to the 1960s and has maintained its status as one of Las Vegas's premier spots for jazz.
At the Italian American Club, you can savor authentic Italian cuisine while enjoying shows in their vintage-style showroom. It's not uncommon to see some big names in the jazz world gracing the stage at this club, making it a worthy destination for serious fans.
8. Vamp'd Rock Bar and Grill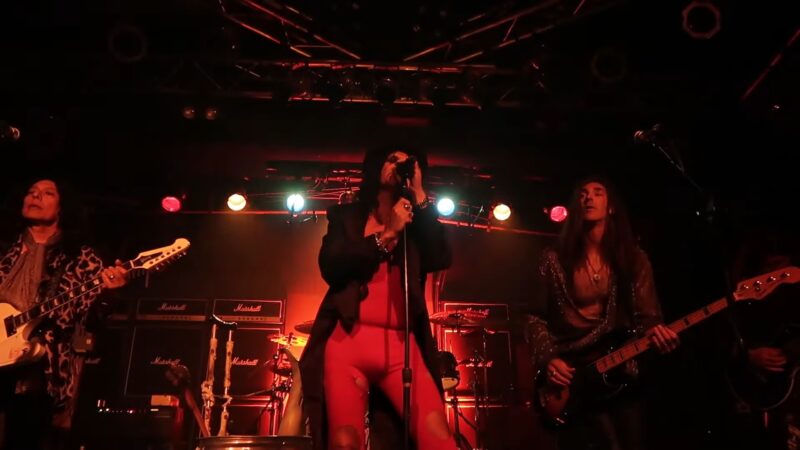 While Vamp'd Rock Bar and Grill is primarily known for its rock shows, its Jazz Jam Sundays have made a significant impact on the local scene. The club offers a unique fusion of rock and jazz culture, making it an intriguing experience for music fans of both genres.
During these sessions, local musicians and sometimes surprise guests come together to deliver fantastic improvised performances. If you're looking for an unexpected take on the jazz scene in Las Vegas, Vamp'd is the place to be.
9. Tuscany Suites & Casino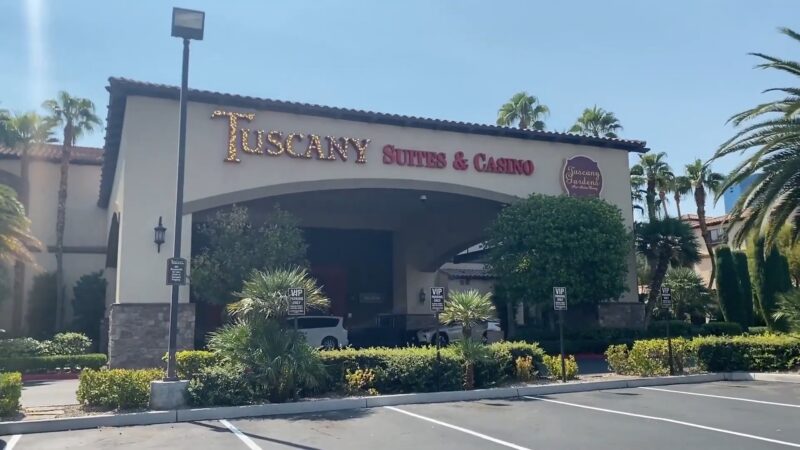 Tuscany Suites & Casino's Piazza Lounge presents a perfect blend of gaming and live jazz music. Known for its rotating roster of local musicians, the Piazza Lounge offers a laid-back setting for jazz appreciation.
The performers here cover a wide range of styles, ensuring there's something for every music lover. Enjoy a cocktail from their extensive menu as you unwind with some melodious jazz.
10. Bootlegger Bistro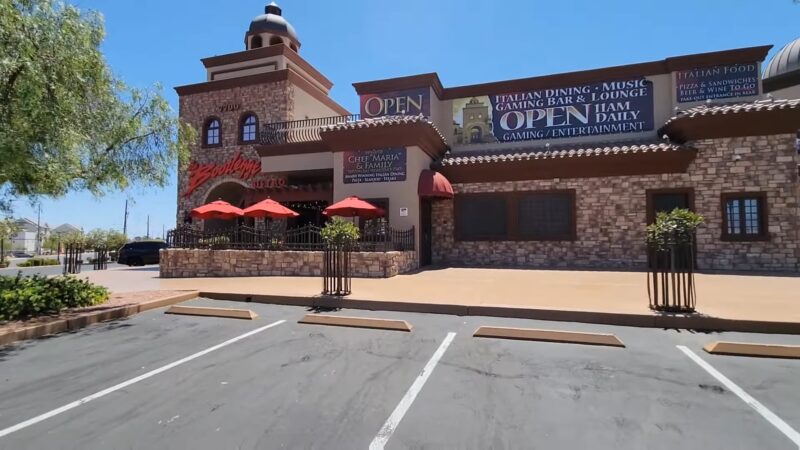 Last but not least is Bootlegger Bistro, a family-owned establishment that has been part of Las Vegas's music scene for decades. Bootlegger Bistro offers an intimate setting where patrons can enjoy live performances while dining on delicious Italian cuisine.
Bootlegger Bistro hosts live music seven nights a week, making it a reliable choice for jazz any day of the week. Their welcoming atmosphere and nostalgic vibes make it a charming location to end your jazz exploration in Las Vegas.
Atlanta, a city known for its vibrant music scene, offers an array of exceptional jazz clubs that are sure to captivate the hearts of music lovers in 2023.
Final Words
There you have it, the 10 best jazz clubs in Las Vegas. Each place offers a different atmosphere, varied styles, and unique food and drink menus, giving you a myriad of experiences to choose from. No matter where you decide to go, one thing's for sure – you're in for a night filled with soulful tunes, delightful food, and the unforgettable ambiance of Las Vegas jazz.