A vibrant city steeped in history, culture, and music, Atlanta, Georgia, strikes a fascinating balance between the traditional and the contemporary. Renowned for its unique blend of Southern charm and modern sophistication, Atlanta is equally celebrated for its impressive jazz scene. This enchanting city's influence on this genre's development and continuity is unquestionable. Whether you're a seasoned jazz connoisseur or an intrigued novice, Atlanta's clubs are sure to make your experience unforgettable.
The sound of jazz in Atlanta is as varied and dynamic as the city itself, offering a unique experience for each individual. From the heartrending strains of a soulful saxophone solo to the electrifying rhythms of a seven-piece band, Atlanta's jazz clubs provide a plethora of musical adventures. As we explore the city's top 10 clubs, we'll share what makes each venue distinctive, provide practical information, and offer insider tips. Prepare to immerse yourself in a melodious journey across Atlanta!
1. Churchill Grounds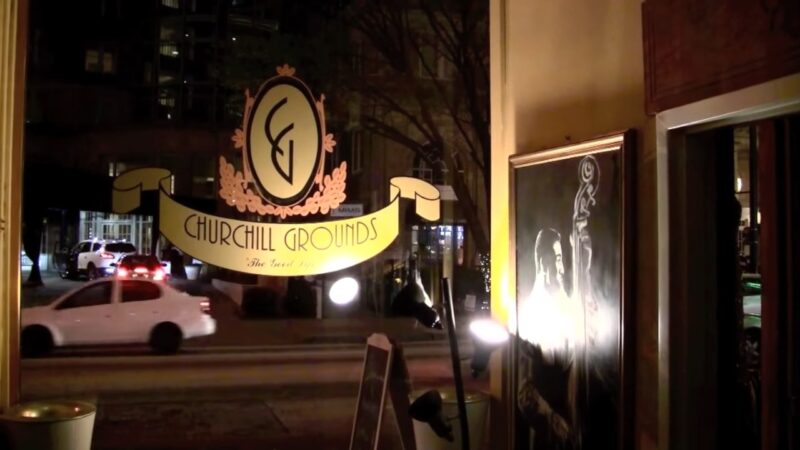 Nestled adjacent to the Fox Theatre, Churchill Grounds, previously closed, has now been reborn at a new location. This club is a sanctuary for hardcore jazz fans who appreciate the genre in its purest form. The venue feels intimate, a perfect setting to enjoy the genre's dynamic complexity.
Churchill Grounds has been graced by numerous jazz greats, further establishing its legendary status. The venue's philosophy is anchored in its commitment to preserving and promoting authentic jazz, making it a must-visit locale for any aficionado. The Whisper Room, a listening room at Churchill Grounds, was designed with acoustics in mind and offers a pristine sound experience.
Step into the vibrant world of Atlanta's jazz scene at these renowned venues, where legendary performers channel the spirit of the 20 best jazz musicians of all time, true icons of the genre.
2. Atlanta Jazz Festival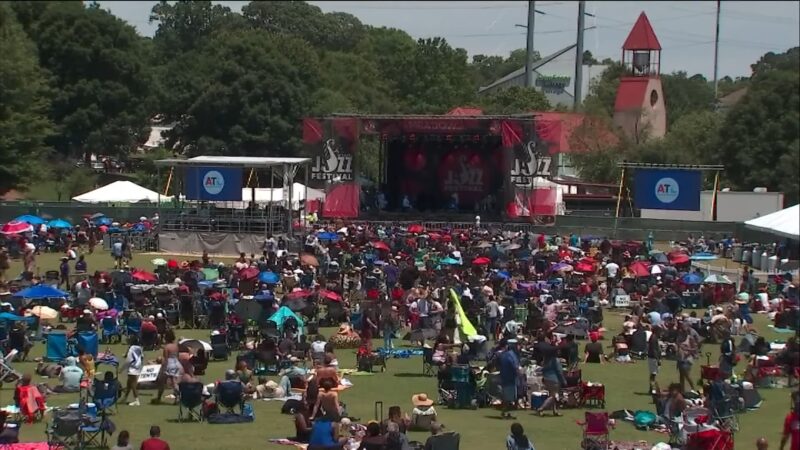 One of the largest free jazz festivals in the country, the Atlanta Jazz Festival is a month-long event that celebrates the genre in its entirety. While not a club, this event is a significant contributor to the city's music scene. The festival features performances by jazz masters and emerging talents alike, exhibiting the genre's past, present, and future.
The festival is held in Piedmont Park and attracts hundreds of thousands of music enthusiasts every year. It's a testament to the city's vibrant culture and a unique opportunity to experience a diverse array of performances in a single setting. Whether you prefer the old-school vibe or more contemporary sounds, this is an absolute feast for your ears.
3. Red Light Café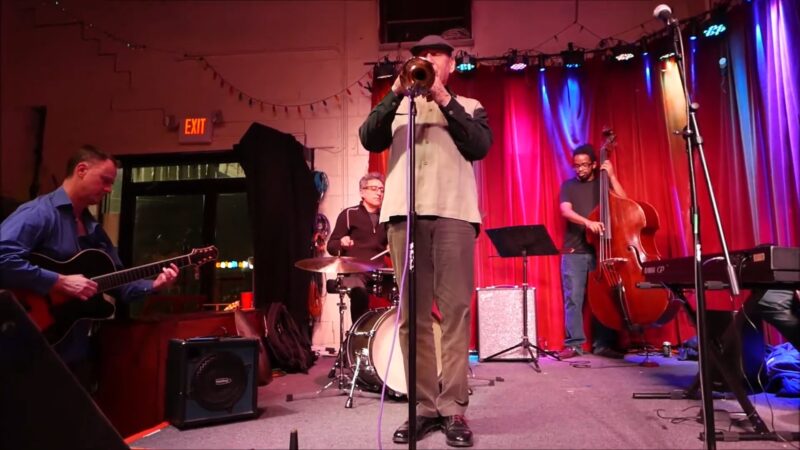 Known for its eclectic and welcoming atmosphere, the Red Light Café is a home for music and art lovers. Here, jazz intersects with a variety of other genres, creating an inviting blend of musical expressions. The club is located in the heart of Atlanta, adding to the city's rhythmic pulse.
The Red Light Café is famed for Jazz Jam, a weekly event where local musicians gather to play and improvise, celebrating jazz's rich tradition. It's not only a concert but an interactive experience, enabling attendees to feel the energy and creativity that fuels this mesmerizing art form.
Immerse yourself in the enchanting melodies of Atlanta's jazz clubs, where the music echoes the brilliance of virtuosos who have redefined the genre, including the top 10 jazz clarinet players of all time.
4. Café 290
Café 290, located in Sandy Springs, has been a cornerstone of Atlanta's jazz scene for over three decades. This esteemed venue has hosted numerous internationally acclaimed artists, providing its patrons with top-tier performances. With a warm, inviting atmosphere, Café 290 is a true jazz institution.
Their Monday Night Big Band event is a particular favorite among regulars. This performance showcases a 17-piece band that brings the golden era of swing to life. Coupled with a well-rounded menu and excellent service, Café 290 offers an extraordinary blend of gastronomic and musical delight.
5. The Velvet Note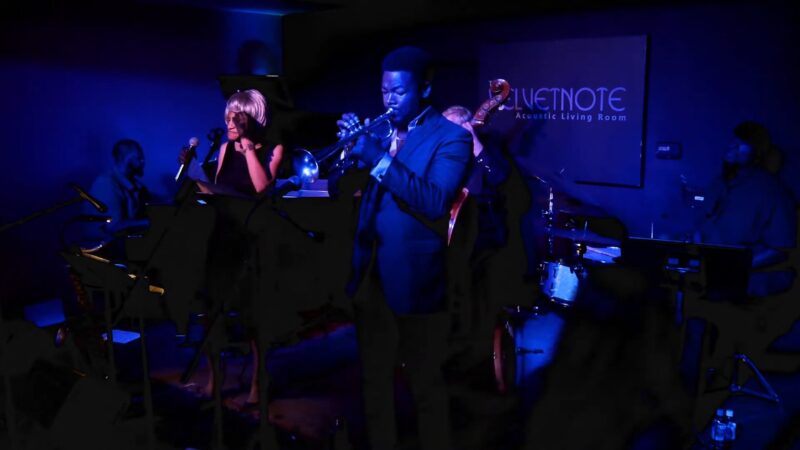 A premier jazz club located in Alpharetta, The Velvet Note provides an intimate environment where visitors can truly appreciate the subtleties of jazz. Designed by musicians and music lovers, this award-winning venue prides itself on offering the best auditory experience possible.
In addition to enjoying a world-class line-up of artists, guests can savor an exquisite dining experience. The Velvet Note's menu boasts creative, mouth-watering dishes that pair perfectly with soothing jazz notes. With its enchanting ambiance and thoughtful design, this venue leaves an indelible mark on every visitor.
6. Blind Willie's
Although primarily known for its blues performances, Blind Willie's is an important stop on the Atlanta jazz tour. This classic club, which has been open since 1986, offers a unique blend of blues and jazz, delivering an intoxicating musical cocktail.
Blind Willie's, named after Georgia-born bluesman Blind Willie McTell, attracts a diverse crowd. From the funky decorations to the soulful music, this club provides an immersive experience that captivates patrons. This venue doesn't just present the genre; it narrates its story, infusing every performance with depth and meaning.
7. Kat's Café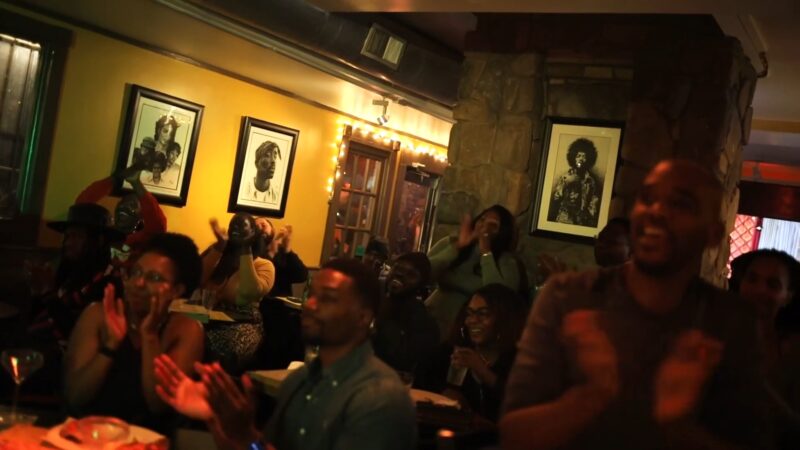 Kat's Café, a cozy venue nestled in Midtown Atlanta, is a hidden gem within the city's bustling jazz scene. Its casual, intimate setting is perfect for those looking to escape the city's hustle and unwind to the soothing sounds of jazz.
With an array of live performances, including soulful jazz and passionate blues, Kat's Café appeals to a broad spectrum of music lovers. Coupled with its warm service and delectable food and drink options, Kat's Café is a sanctuary where one can relish the city's vibrant jazz culture in a comfortable, inviting setting.
8. Eddie's Attic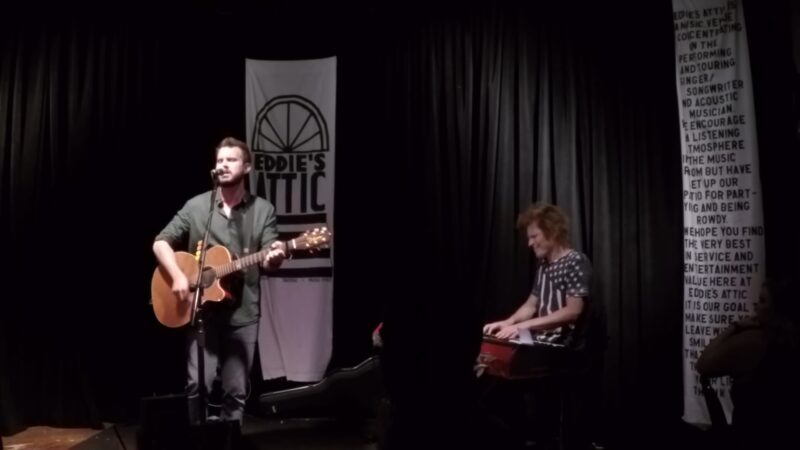 Situated in Decatur, Eddie's Attic is a live music venue that has played a significant role in the development of local artists. While not strictly a jazz club, it features a range of performances, including impressive jazz acts that contribute to the city's scene.
Eddie's Attic is renowned for its songwriter's open mic event, where many notable artists have made their start. This club's commitment to fostering local talent makes it an essential part of Atlanta's music scene. With its eclectic line-up and intimate setting, Eddie's Attic is a captivating experience for jazz lovers and general music fans alike.
Embark on a rhythmic journey in Las Vegas, where the city's top 10 jazz clubs in 2023 transport you to a world brimming with vibrant vibes and captivating performances.
9. Rialto Center for the Arts
The Rialto Center for the Arts is a world-class performing arts venue located in downtown Atlanta. While it hosts a myriad of different performances, it has significantly contributed to the jazz scene by showcasing both local talent and international artists.
Their jazz series is particularly remarkable, featuring a broad spectrum of styles and performers. It's an opportunity to witness this genre at its finest in a setting designed to enhance the overall performance quality. The Rialto Center combines architectural grandeur with top-tier acoustics, ensuring a magnificent experience.
10. Apres Diem
Located in Midtown, Apres Diem is a stylish bistro that regularly hosts jazz nights, contributing to the city's vibrant culture. Its blend of American and European traditions creates an eclectic ambiance, setting the stage for unforgettable performances.
Apres Diem offers an enticing combination of delicious cuisine, a well-curated wine list, and live jazz. Its casual yet sophisticated atmosphere makes it a popular choice for those who enjoy pairing their musical experience with a culinary adventure. It's the perfect place to conclude your Atlanta jazz journey.
Indulge in the timeless allure of Atlanta's jazz clubs, where the air is filled with the captivating melodies of 20 unforgettable songs performed by the iconic Frank Sinatra.
Final Words
Atlanta's jazz scene is as diverse and dynamic as the city itself. Each venue on this list offers a unique insight into the city's culture, showcasing different styles, interpretations, and talents. Whether you're a jazz enthusiast or simply a music lover, these venues provide an unrivaled opportunity to experience the soul of Atlanta. So, allow yourself to be lured by the irresistible charm of this genre and explore the rhythmic heartbeat of this enchanting city.