Magic City Smooth Jazz is an IRS federally recognized 501(c)3 charitable organization.  Our mission is to expose and engage audiences in culturally underserved communities in the state of Alabama to various styles of jazz at no cost.  Funding for Magic City Smooth Jazz comes from a variety of sources including local, state, and federal government agencies, foundations, corporations, and private donors.  In addition to cash contributions and grants, Magic City Smooth Jazz accepts in-kind gifts of both goods and services.  If you or your organization would like to get involved with Magic City Smooth Jazz, please contact us at 205-616-1735 or through our website.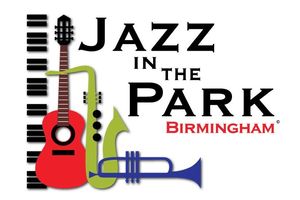 Since 2008, Magic City Smooth Jazz has presented over 50 concerts, supporting over 250 Alabama jazz artists, impacting over 20,000 adults and children, while presenting music workshops for youth and adults. 
In 2014, presented Jazz in the Park® in 14 culturally underserved parks primarily in the Greater Birmingham area including Jefferson, Shelby, and Tuscaloosa counties at no cost to the public.  Magic City Smooth Jazz collaborated with Birmingham-Southern College to present Jazz on the Hilltop and Walker County Arts Alliance for Arts in the Park.  Magic City Smooth jazz and Alabama State Parks Division collaborated to present Jazz in the Park® at Chewacla State Park in Auburn, AL (Lee County).
 
Survey results from this past summer revealed 99% of attendees were satisfied with Jazz in the Park® concert series and 98.7% are likely to attend again next year.
 
In 2013, Jazz in the Park® voted one of the Best Local Music Festival by Birmingham Magazine readers and residents after its first year in the poll. 
 
Our organization has a simple, common purpose: To enhance cultural arts in communities, support area jazz musicians, and educate youth and adults through music workshops.